Mystery Coffee Weiterempfehlungs-Programm
Blog / October 20, 2022 / with Christoph Drebes
WIE WERBE ICH EINEN FREUND FÜR MYSTERY COFFEE?
Die Empfehlung an einen Freund ist ganz einfach!
Es funktioniert wie folgt:
Schicken Sie uns Ihre Empfehlung an hello@mysteryminds.com mit
– dem Namen der Kontaktperson
– der E-Mail Adresse der Kontaktperson
– und Firmenname
Wir werden dann in einem kurzen Einführungsgespräch prüfen, ob das Unternehmen und die Kontaktperson zu Mystery Coffee passen. Hierbei suchen wir nach großen Unternehmen mit mehr als 300 Mitarbeitern und einer Kontaktperson in der Personalabteilung.
Wenn das Einführungsgespräch erfolgreich war, führen wir eine Webdemo durch und schicken Ihnen einen 50€ Amazon-Gutschein.
Wenn Ihre Empfehlung Kunde bei Mystery Coffee wird, schicken wir Ihnen außerdem 250€ (für Unternehmen mit bis zu 1.000 Mitarbeitern) oder 500€ (für Unternehmen mit mehr als 1.000 Mitarbeitern).
WIE SIE IHREN EMPFEHLUNGS-PRÄMIE ERHALTEN
Für jeden, der eine Webdemo auf Ihre Empfehlung hin besucht, erhalten Sie automatisch eine Prämie:
→ einen 50€ Amazon-Geschenkgutschein, wenn das Unternehmen gut zu Mystery Minds passt
→ zusätzlich 250€, wenn das Unternehmen Kunde bei Mystery Coffee wird (für Unternehmen mit 300 bis 1.000 Mitarbeitern)
→ zusätzlich 500€, wenn das Unternehmen Kunde von Mystery Coffees wird (für Unternehmen mit mehr als 1.000 Mitarbeitern)
Das Angebot gilt in US-Dollar für Empfehlungen außerhalb des Europäischen Wirtschaftsraums (EWR). Ihre Empfehlungen werden als "gut geeignet" für Mystery Coffee angesehen, nachdem eine Mystery Coffee-Demo durchgeführt und bestätigt wurde, dass sie unsere Qualifikationskriterien für den Verkauf erfüllen. Desweiteren werden Ihre Empfehlungen als "Kunden" betrachtet, sobald sie offiziell ein Mystery Coffee Abonnement erworben und einen Vertrag mit uns unterzeichnet haben.
Haben Sie noch Fragen?
Wenn Sie weitere Informationen benötigen oder sich über den Status Ihrer Empfehlung(en) erkundigen möchten, wenden Sie sich bitte an das Mystery Minds Marketing-Team unter hello@mysteryminds.com.
Newsletter
Always stay in the know
Don't miss any news about employee networking and sign up for the Mystery Minds newsletter free of charge and without obligation. We will inform you regularly how you can improve the personal exchange of colleagues in your company.
Subscribe to the newsletter right here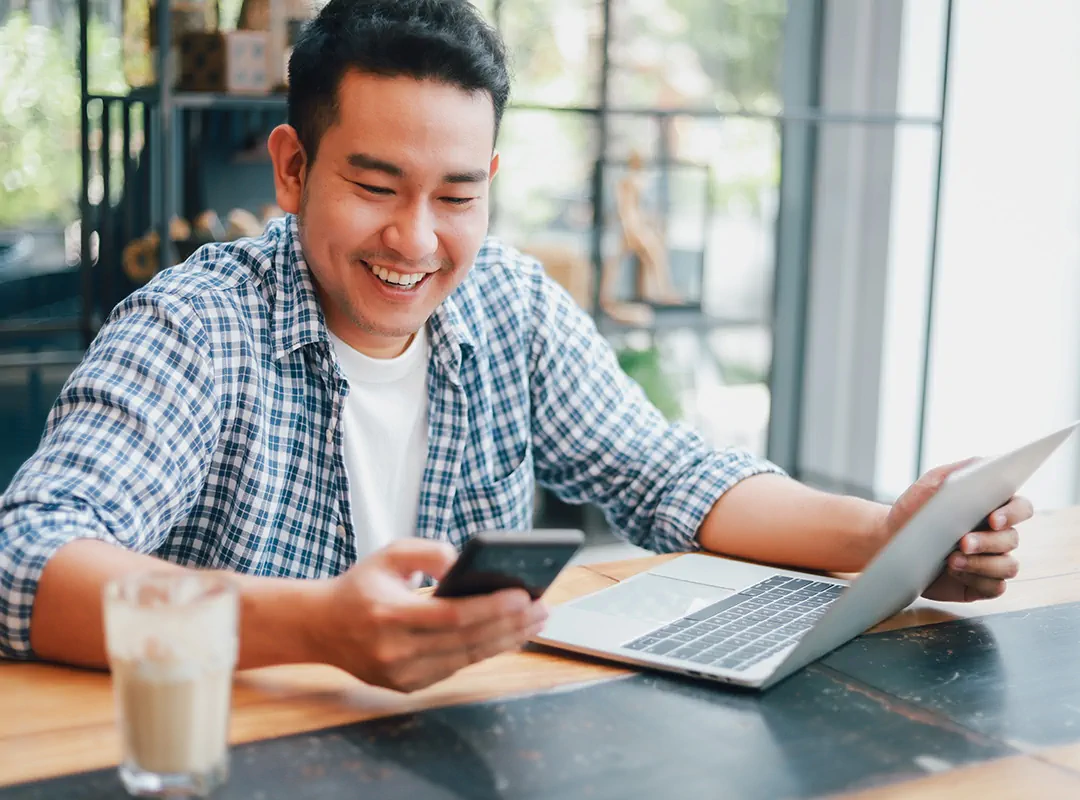 Always stay in the know