Connect

people


inside your
company Connect


people


inside
your


company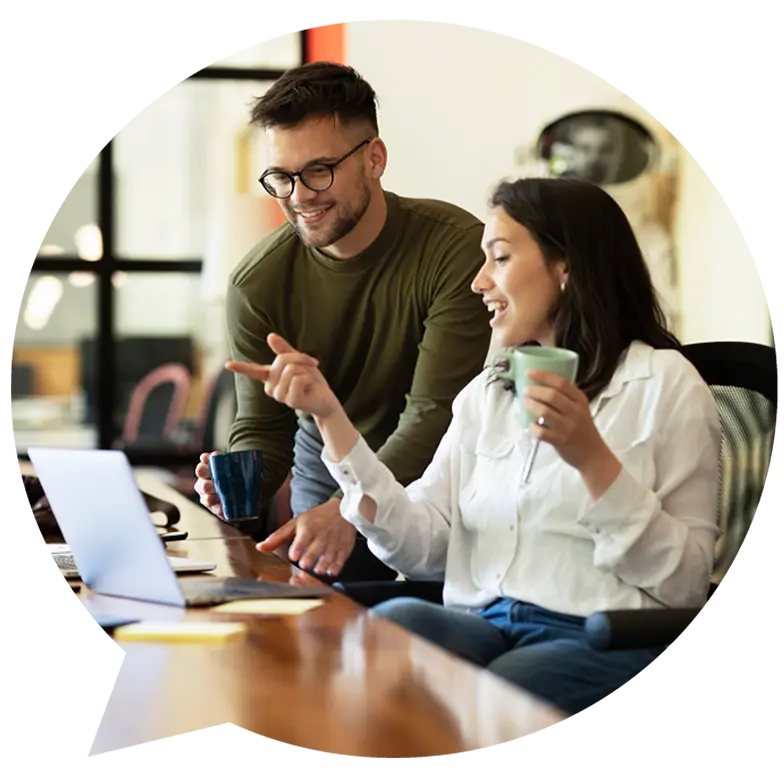 Our smart solutions
We connect your colleagues
Mystery Coffee and Mystery Lunch connect the people in your company in an uncomplicated, direct and personal way. Our smart solutions for employee networking bring colleagues closer together – over lunch together or on a virtual coffee date.
Our customers


love

usOur
customers


love

us
We have been using Mystery Minds at Allianz Global Corporate & Specialty since the start of the coronavirus pandemic. During this time, it was the easiest way for many colleagues to get in touch with colleagues they didn't know and to look outside the box of their own department. Newcomers, in particular, have made great use of this and have built up an initial network. Meanwhile, our Lunch Roulette is an indispensable part of the daily life of the company and contributes to a lively corporate culture and lots of communication.

Daniel Aschoff, Head of Communications at Allianz Globagl Corporate & Specialty in Central and Eastern Europe

Collaboration is the fuel of the future – As a global technical service provider, it is important to us that our employees around the world network and exchange ideas. Mystery Coffee not only strengthens our innovative power, but also our corporate identity and the resilience of our employees.

Sina Marold, Head of HR Maritime Operations, Maritime at DNV

After more than 2 years, Mystery Coffee has become a key element of our employee experience and a great tool for fostering smooth internal communication. Thanks to the great customer service and ongoing advice from the Mystery Minds team, we also rolled it out internationally and now we can connect with colleagues in other countries too!

Cristina Conesa, Head of Marketing & Communications

Mystery Coffee has exceeded our expectations. When the pandemic started, we were looking for an effective way to significantly improve employee engagement in our increasingly virtual world. After 20 months, the user-friendly platform provided by Mystery Minds has created thousands of new relationships across our company. I get emails all the time from coworkers saying, 'I just had the best Mystery Coffee'. I highly recommend it for any organization serious about driving positive company culture and employee engagement.

Tom Bachmann, Culture Shaping Manager and Senior Champion

Mystery Coffee is just such a great tool to stimulate conversations and build relationships across organizational boundaries and physical locations. I have met amazing colleagues I did not even know existed and had many deep and insightful conversations.

Joel Nielsen, Division of Human Resources / GLDC Chief of Regional Talent Management Team

The Caritas Coffee Calls have been a great experience. We were delighted with the very positive feedback we received from our colleagues. It helped people to meet who probably would never have encountered each other otherwise.

Teresa Wieland, Press and Campaign, Communication and Media Officer
We offer
smart

products

We offer
smart


products
Mystery Lunch
We bring colleagues from different departments together over lunch – and strengthen the team spirit in your company.
30–45 minute meeting
On site
Location-specific
More about Mystery Lunch
Find out more
Mystery Coffee
The way to connect virtual and hybrid teams. With Mystery Coffee, we create a simple solution for personal exchange.
15-minute meeting
Virtual and hybrid
Possible on an international basis
More about Mystery Coffee
Find out more