Corona-Krise: Neue Kollegen beim Mystery Coffee kennenlernen
Blog / October 20, 2022 / with Lisa Debatin
Der Kaffee mit den Kollegen ist für viele das erste Highlight des Tages. Doch in Zeiten des Coronavirus bleibt nichts, wie es war. Im Home Office treffen Beschäftigte nicht mal mehr ihren Büronachbarn – geschweige denn, dass sie neue Kollegen kennenlernen. Das geht auch anders, sagt Mystery Minds. Und bietet mit Mystery Coffee die Gelegenheit zum virtuellen Netzwerken kostenlos für alle an.
Nun dauert es schon vier Wochen – und bleibt für viele doch ungewohnt: Während der eine es toll findet, im Home Office zu arbeiten, fällt dem anderen die Decke auf den Kopf. Eines wird wohl jeder vermissen: Den kurzen Plausch mit dem netten Büronachbarn oder der sympathischen Kollegin beim Kaffee. So bringt man sich gegenseitig ins Bild, welche Arbeit ansteht. Oder tauscht ein paar Erinnerungen vom Wochenende aus. Das alles ist zurzeit jedoch nur eingeschränkt möglich.
Der Gedanke, neue Kollegen aus anderen Bereichen kennenzulernen, liegt da erstmal fern. Besonders diejenigen, die bei regelmäßigen Mystery Lunches neue Kontakte geknüpft haben, sind enttäuscht. Denn das persönliche Blind Date beim Mittagessen fällt in vielen Unternehmen in den kommenden Wochen flach.
WELTWEITES VIRTUELLES NETWORKING BEIM MYSTERY
COFFEE
Und doch gibt es auch jetzt die Chance, neue Kontakte zu knüpfen und einen Kaffee gemeinsam zu genießen: Beim Mystery Coffee treffen sich Kollegen aus unterschiedlichen Bereichen und Standorten virtuell – sogar über Ländergrenzen und Kontinente hinweg. Unser Unternehmen hat sich entschlossen, den Service während der Corona-Krise kostenlos für alle anzubieten.
Das Prinzip ist ähnlich wie beim Mystery Lunch: Nach Anmeldung lost ein Algorithmus zwei Partner einander für einen gemeinsamen Kaffee zu. Das Treffen erfolgt dann am Bildschirm – etwa im Zuge einer Videokonferenz.
INFORMELLER INFORMATIONSAUSTAUSCH
Mystery Coffee bildet dabei einen Kontrastpunkt zu den derzeit sehr frequentierten Online-Meetings, Konferenzen und Webinaren. Denn im Gegensatz dazu geht es nicht um die Bearbeitung einer festen Agenda, sondern um den lockeren Plausch beim Kaffee. Ein damit verbundenes Ziel: Mitarbeiter können sich informell austauschen und informieren.
Mit dem aktuellen Angebot während der Corona-Krise gibt Mystery Minds den Teilnehmern Fragen für einen angenehmen Gesprächseinstieg mit. Damit ermöglichen wir sozialen Austausch und spielerisches Netzwerken. Wer das Angebot testen möchte, kann sich ab sofort auf www.mysterycoffee.com kostenlos anmelden.
Newsletter
Always stay in the know
Don't miss any news about employee networking and sign up for the Mystery Minds newsletter free of charge and without obligation. We will inform you regularly how you can improve the personal exchange of colleagues in your company.
Subscribe to the newsletter right here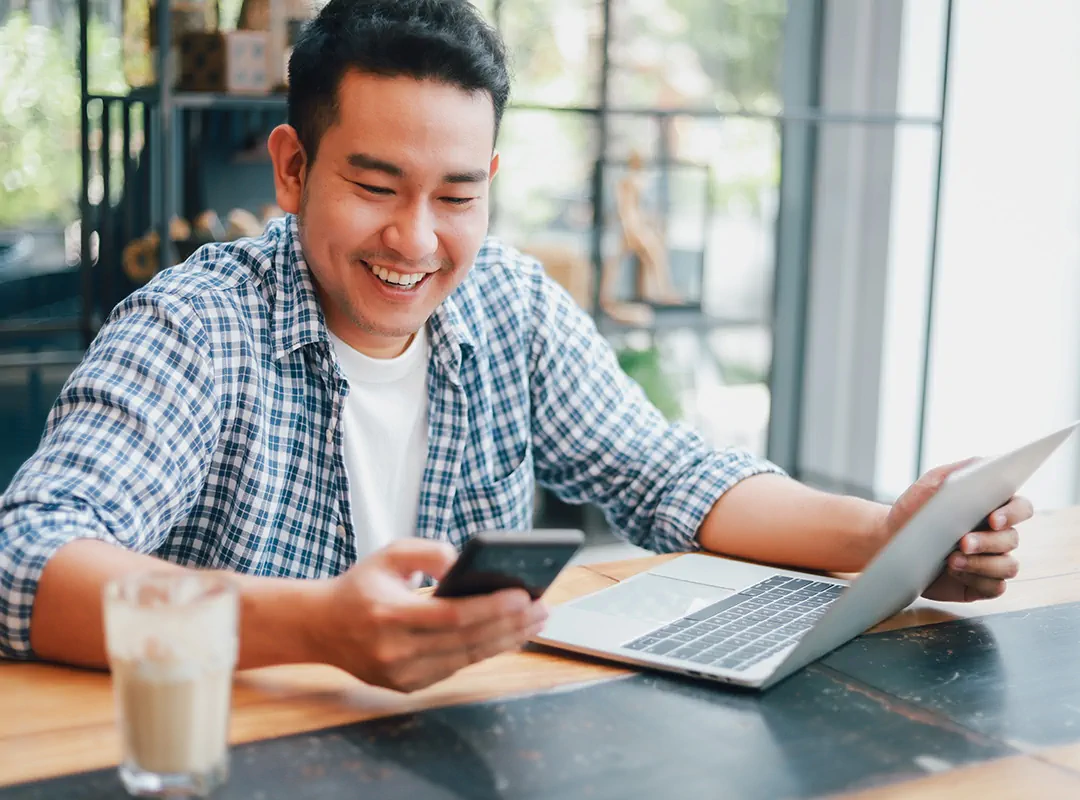 Always stay in the know